Empirical constraints on the turbulence in QSO host nebulae from velocity structure function measurements
Chen et al. 2023, MNRAS.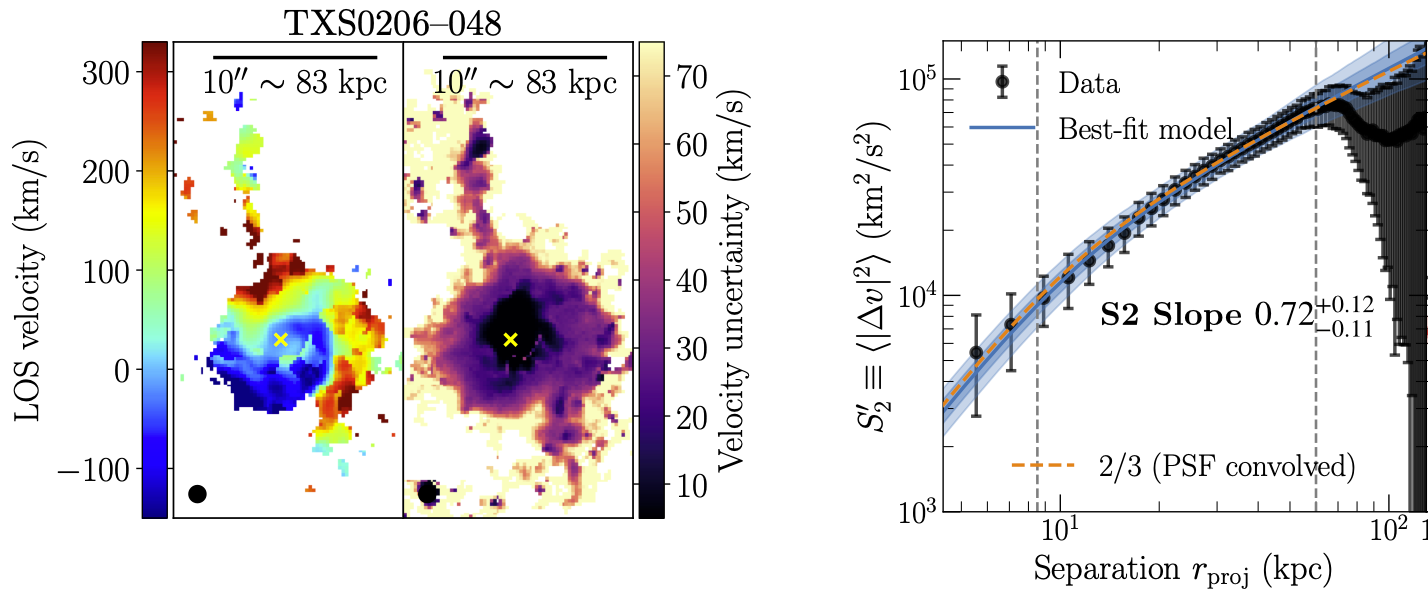 Chen et al. 2023, MNRAS: In this paper we use velocity structure functions to constrain the turbulence in extended QSO host nebulae revealed by [OII] and [OIII] emission lines. One source shows spectacular agreement with the expectation from Kolmogorov turbulence!
You can also watch me giving a summary about the key results from this paper in this short video, posted on the Galactic Atmospheres online forum.